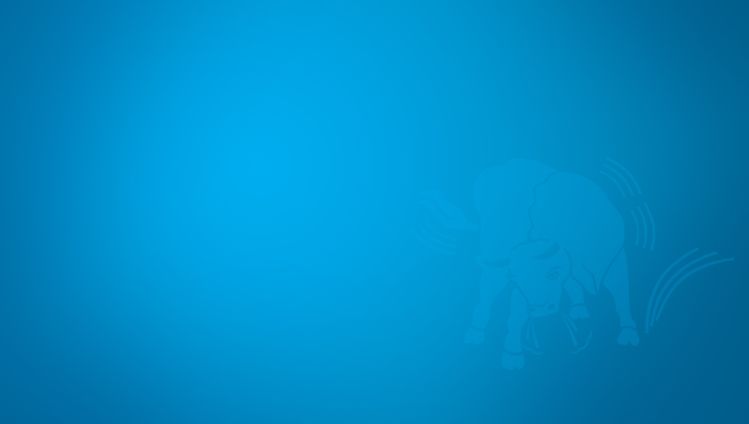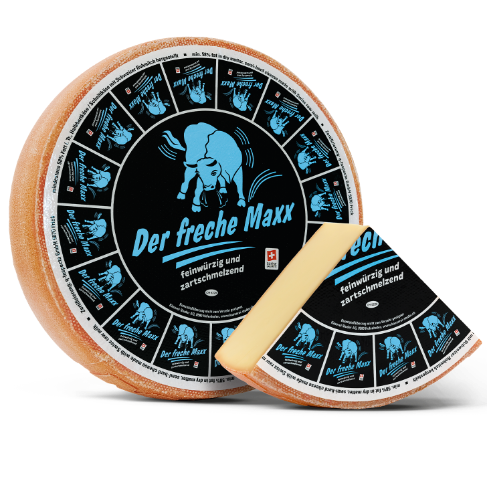 A pretty young cheese
The world belongs to wild young things according to «Der freche Maxx». No wonder – after all, this cheese fits the bill perfectly. While other cheeses sit serenely in the maturation cellar, «Der freche Maxx» is on its way into the big wide world. Three months of maturing are all it needs: After that, it's ready to leave.
«Der freche Maxx» quickly makes lots of new friends thanks to its fresh taste. It has a very smooth aroma and you wouldn't think that such a young cheese could taste this impressive. Delicately aromatic and meltingly delicious, this is a culinary delicacy that will tickle your taste buds and leave them tingling.
Highlights
Maturation period circa 3 months

delicately aromatic, melts in the mouth

Produced with Swiss raw milk
Semi-hard Swiss cheese / minimum 58% fat in dry matter / the rind is formed using a natural smear ripening process
100g contain:

| | |
| --- | --- |
| Energy | 1776 kJ (425 kcal) |
| Fat | 38.0g |
| of which saturates | 23.0g |
| Carbohydrate | < 0.1g |
| of which sugars | 0.0g |
| Protein | 22.0g |
| Salt | 1.7g |
Net quantity
wheel approx. 6-7kg, cheese round with a 30cm diameter, 8-10cm in depth
Cooking with «Der freche Maxx»
Are you on the lookout for creative recipe ideas or exciting combinations to try with a full-bodied cheese? Do you like creating unusual culinary delicacies with exceptional aromas? We've put together some recipes using «Der freche Maxx», as well as some pairings for any occasion.