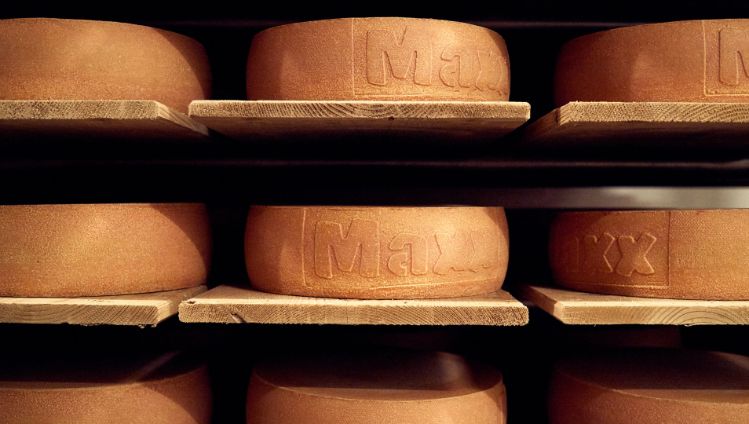 Awards from the World Cheese Awards
Studer specialty cheesemakers regularly sparkles at the World Cheese Awards, winning top awards. Year after year, our «Der scharfe Maxx» or «Der edle Maxx 365» cheeses take the crown in their respective categories.
For Studer cheesemakers, the awards are confirmation that it's worth following your own path and constantly reinventing the art of making cheese.
The awards also act as motivation to continue doing this in the future.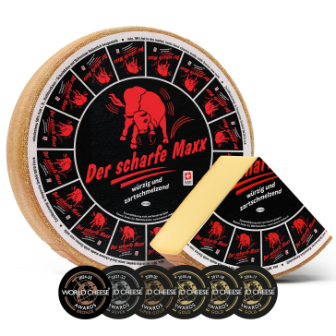 «Der scharfe Maxx»
«Der scharfe Maxx» is the star of every course – and the jury at the World Cheese Awards agrees. For years, the cheeses from Studer cheesemakers have stood out and won awards at the most important cheese contest in the world. From 2016-2018 «Der scharfe Maxx» won a gold medal each consecutive year, and in 2019 it even hauled a Super Gold – the top award. This places it in an exclusive club that includes the 84 best cheeses in the world!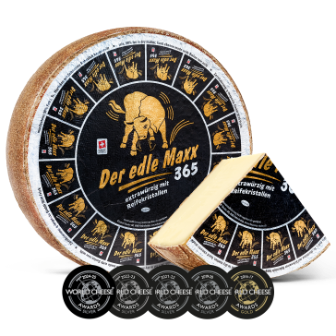 «Der edle Maxx 365»
«Der edle Maxx» is sophisticated and full of character – and those sitting on international juries agree. We're all the more delighted that «Der scharfe Maxx»'s big brother also regularly wins awards and medals at the World Cheese Awards. The two cheeses have been popular winners of international awards for years, which makes us incredibly proud.
A cheese with character
«Der scharfe Maxx» is a tangy Swiss cheese that doesn't hold with restraint or modesty. With its love of life and versatility it's quite a character: A true one-off in the cheese world.
Get ready – «Der scharfe Maxx» wants your full attention. Dive in. It's worth it – the flavors have plenty to say. With its melt-in-the-mouth texture and flavorsome taste, «Der scharfe Maxx» is not only a palate-pleaser. Produced using Swiss raw milk, once formed the cheese round spends around five months maturing in a specially air-conditioned cellar. During this period it is carefully tended by our cellar masters and strictly monitored. It is only allowed to leave the cellar for the table once it has achieved the perfect degree of maturity.
«Der scharfe Maxx» is a unique specialty cheese – hugely versatile, wonderfully tangy, and brimming with confidence. It's the cheeky daredevil among the semi-hard and hard cheeses – a true entertainer, no matter the occasion.