A cheese with character
«Der scharfe Maxx» truly has a distinctive character. Bold, charming, and with a cheeky side, it has a unique, full-bodied flavor that sets it apart from other cheeses. «Der scharfe Maxx» is produced using fresh raw milk from the area around Lake Constance. It receives special care and attention during the production process, spending five months in the Studer cheesemakers maturation cellar, where it develops its unique flavor. It's then ready for its grand debut! «Der scharfe Maxx» is the top-quality iconic cheese that blends tradition with innovation – and turns every moment into mouthwatering bliss.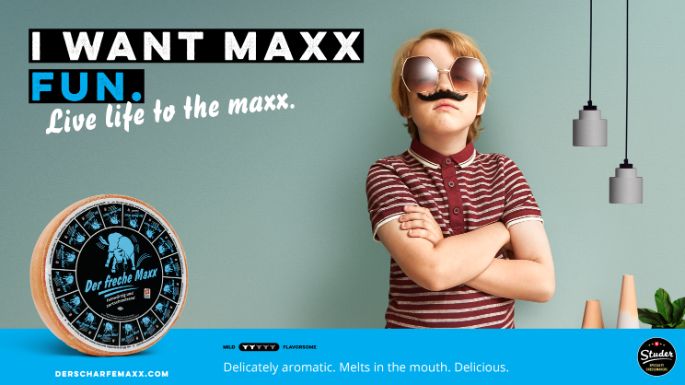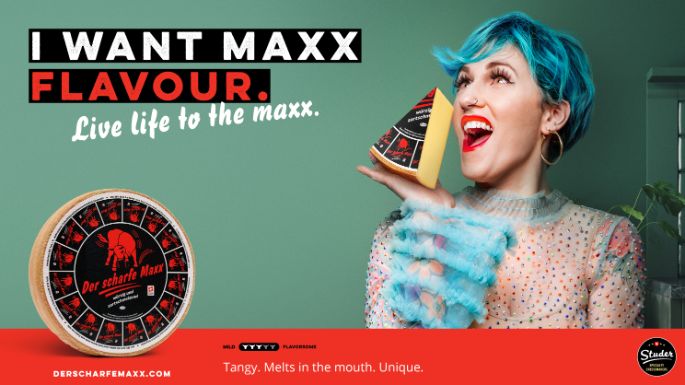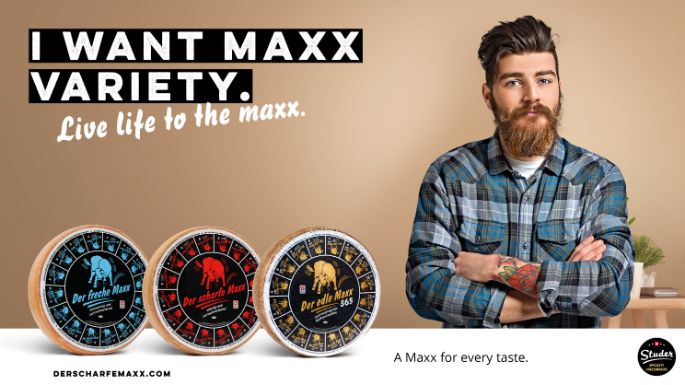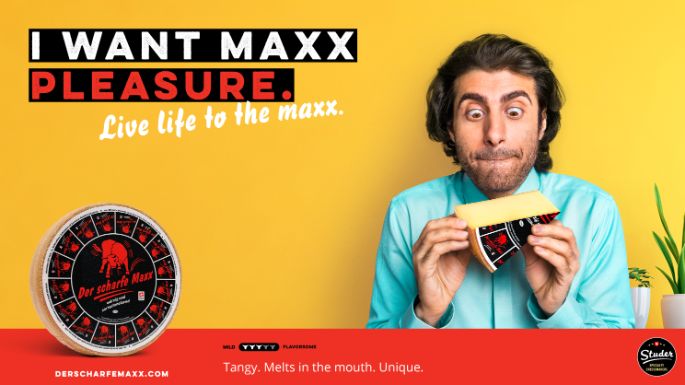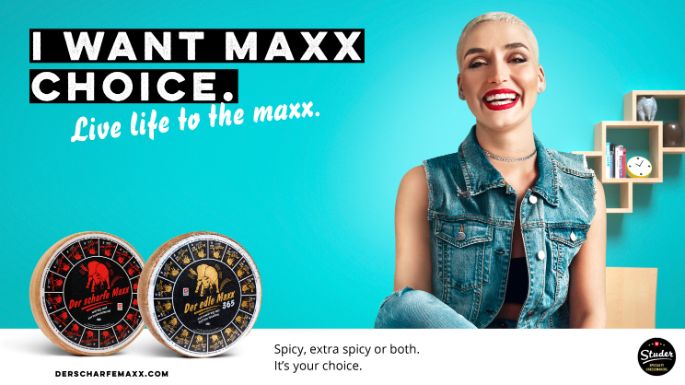 The Maxx family
«Der scharfe Maxx» is part of an exceptionally tasty family of cheeses that bring a whole new dimension to savoring cheese. You'll love the other Maxx specialties that Studer cheesemakers makes just as much. Get ready for probably the smoothest family history since Swiss cheese began. Discover the distinctive character of the Maxx family cheeses and the typical personalities of each of its different members.
All the latest from the world of «Der scharfe Maxx»
«Der scharfe Maxx» and his brothers can be reached on different channels. Find out what's new, tips and tricks for our cheese specialties and much more.