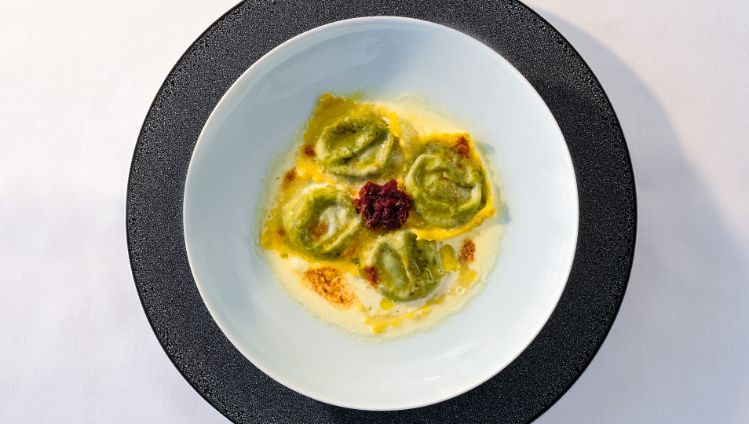 Ravioli with ricotta
Molto bene! No need to travel all the way to Italy for delicious ravioli! With this ravioli recipe created by Christian Kuchler, refined with ricotta and «Der edle Maxx 365» cheese, the whole family will be praising your culinary skills.
Ingredients
serves 8 Personen
Ravioli dough

330 g

white flour

100 g

semolina

1 piece(s)

egg

1 tbsp

water

300 ml

olive oil

2 piece(s)

egg yolks
Filling

300 g

flat-leaf parsley, picked and washed

200 g

basil, picked and washed

250 g

Galbani ricotta, drained

125 g

«Der edle Maxx 365», finely grated

salt, pepper, nutmeg

2 tbsp

olive oil

100 ml

cream
Preparation
Ravioli dough

Mix the egg with the water and olive oil. Next, knead to form a dough with flour, semolina, and egg yolk.

Leave the dough in the fridge for an hour to rest.

Filling

Sauté the parsley and basil in a pan with the olive oil. Then place in the freezer immediately to chill.

As soon as the herbs have cooled, chop them finely with a knife or press through a mincer.

Squeeze the moisture from the chopped herbs using a cloth and then mix with ricotta and "Der edle Maxx 365" cheese.

Season the filling with salt, pepper, and nutmeg and place into a piping bag.

Fill the ravioli

Roll out the ravioli dough very thinly. If possible, lay it over a ravioli board.

Cover the dough with the filling and brush the edges with the egg yolk.

Blanch the ravioli in salted, boiling water for two minutes.

Remove the ravioli from the water and place in a dish. Drizzle over a little cream and grate over "Der edle Maxx 365" cheese.

Next, place on the middle shelf of the oven and grill at 250°C until it is done.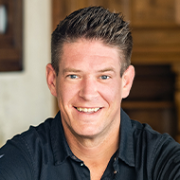 Marketing cookies necessary
Please accept the relevant cookie category to view this content