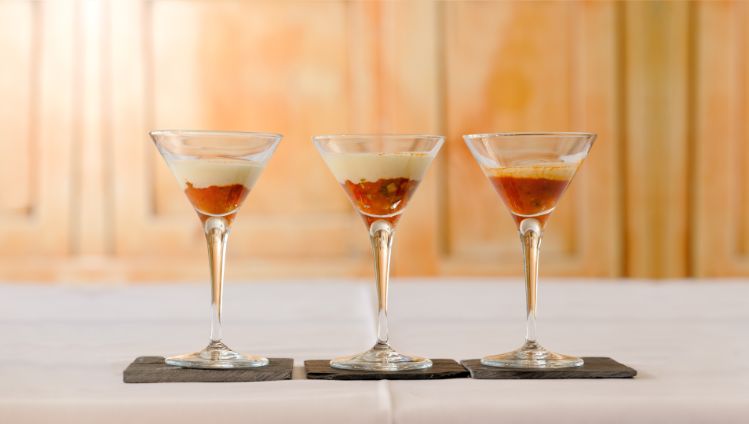 Espuma & ratatouille
You no longer have to go to a gourmet restaurant to taste a wonderful espuma! This airy, lightweight foam made from «Der edle Maxx 365» cheese, lemon, and fine herbs is something you can make yourself, thanks to this recipe from Christian Kuchler. Espuma is a Spanish word meaning «foam». We serve our «Der edle Maxx 365» espuma with a delicious ratatouille.
Ingredients
serves 10 Personen
Espuma

500 ml

full-fat cream

125 g

«Der edle Maxx 365», finely grated

0.5 dl

white wine

1 piece(s)

sprig of rosemary

1 piece(s)

sprig of thyme

1 piece(s)

clove of crushed garlic

0.5 piece(s)

lemon

salt, pepper, Piment d'Espelette, olive oil
Ratatouille

1 piece(s)

red pepper, cut into small cubes

1 piece(s)

zucchini, cut into small cubes

1 piece(s)

eggplant, cut into small cubes

2 tbsp

passata

0.5 bundle

basil, finely sliced

0.5 bundle

flat-leaf parsley, finely sliced

salt, pepper, balsamic vinegar

2 tbsp

olive oil
Preparation
Espuma

Heat the cream with rosemary, thyme, and garlic, reducing it by half.

Add the white wine and mix in the grated cheese using a hand blender.

Season with lemon juice, salt, and pepper and pass through a fine sieve.

Next, pour the mixture into a Kisag whipper and keep warm in a bain marie/oven at 70°C.

Ratatouille

Heat the olive oil in a frying pan, add the peppers, zucchini, and eggplant, and fry over a high heat. Add the tomato sauce, basil, and parsley and allow to simmer for around five minutes.

Season to taste.

Place the ratatouille in a deep dish or glass.

Add the espuma and garnish with a little Piment d'Espelette and olive oil.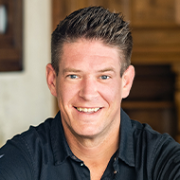 Marketing cookies necessary
Please accept the relevant cookie category to view this content