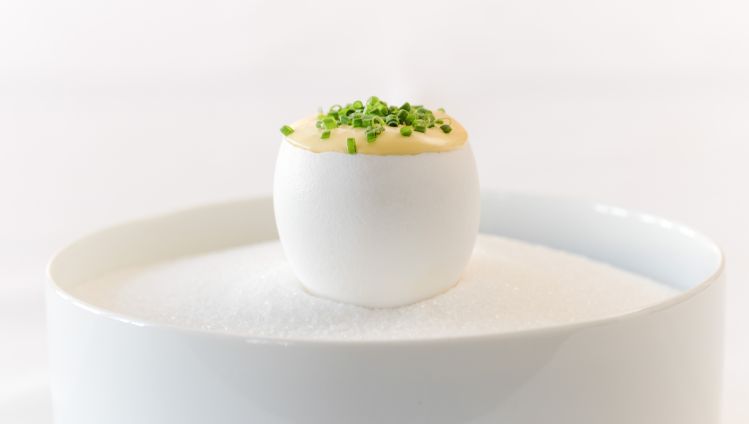 Egg surprise
In this surprise it's «Der scharfe Maxx» that muscles in on the act! Swiss, Michelin-starred chef Christian Kuchler adds a sophisticated twist to his Egg Surprise recipe by combining it with black morels, fresh garden peas, and a shot of Cognac. «Der scharfe Maxx» ensures the right level of spice and feistiness. Just right for tempting your guests' taste buds on a special occasion!
Ingredients
serves 6 Personen
| | |
| --- | --- |
| 4 piece(s) | shallots, cut into small cubes |
| 6 piece(s) | large raw eggs |
| 150 ml | full-fat cream |
| 120 g | black morels |
| 120 g | fresh garden peas |
| 1 | sprig flat-leaf parsley |
| 50 g | floury potatoes |
| 5 dl | milk |
| 125 g | butter |
| 25 g | white flour |
| 100 g | «Der scharfe Maxx» |
| | salt, pepper, nutmeg, Cognac |
Preparation
Making the espuma

Cook the potatoes in their skin, then remove the skin and set the potatoes to one side.

Melt 25g of butter in a high-sided pan. Slowly pour in 25g of flour. This forms the roux. Set this to one side.

Bring 5 dessert spoons of milk to the boil and add it to the roux immediately. This forms a béchamel sauce. Simmer for 20 minutes, stirring constantly.

Next, put the béchamel sauce, cooked potatoes, salt, pepper, nutmeg, 100ml of cream, and 100g of "Der scharfe Maxx" cheese into the mixer and mix well.

Pass the mixture through a finely meshed sieve and pour into a Kisag whipper. Keep warm at 70°C.

Making the scrambled egg

Take the top off the eggs with an egg cracker or egg topper. Beat the inside of the egg in a bowl together with the finely chopped parsley and season to taste.

Preparing the morels

Important! Thoroughly clean the morels several times in hot water to remove the sand. Next, sauté them in a frying pan together with butter and the finely chopped shallots.

Deglaze with a shot of Cognac.

Preparing the peas

Shell the peas and blanch them in salted water for two minutes.

Place them immediately in ice-cold water and drain.

To serve

For best results, place the eggshells in eggcups. Then add the egg mixture to the pan, cook the scrambled egg, and fill the eggshells.

Lightly sauté the peas and morels in a pan and add these to the eggshells as well.

Top the filled eggshells with the espuma.

A few finely sliced chives or parsley leaves can be used as a garnish.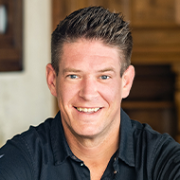 Marketing cookies necessary
Please accept the relevant cookie category to view this content