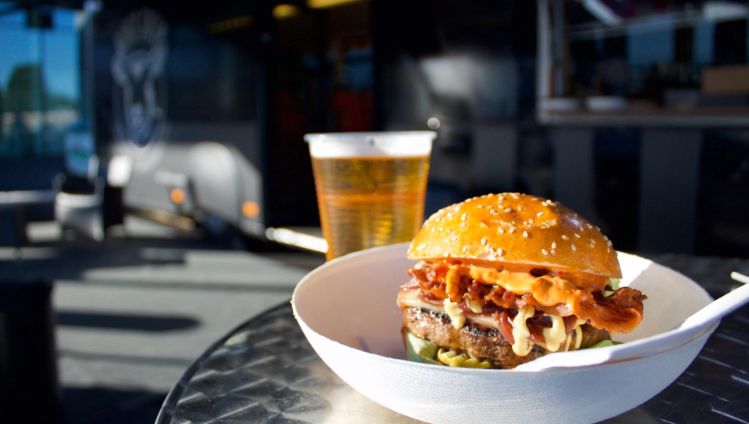 Burger Black Sheep
Christian Kuchler knows how to perfectly combine flavors in this foray into US cuisine. Fine Angus beef is a match made in heaven with a delicious BBQ sauce, mustard mayo with wasabi, and divine red wine onions. And «Der scharfe Maxx» ensures just the right level of full-bodied flavor. This burger is absolutely spot on for making a big impression at any party!
Ingredients
Burger

4 piece(s)

burger buns

100 g

«Der scharfe Maxx», cut into 4 thin slices

600 g

burger patty made from Angus beef (50% haunch, 40% shoulder, 10% brisket)

4 tbsp

BBQ sauce

4 tbsp

mustard mayonnaise

4 tbsp

red wine onions

200 g

butter

500 ml

white wine

200 ml

water

4 piece(s)

lettuce hearts

4 slice(s)

crispy fried bacon
BBQ sauce

1 piece(s)

tomato, peeled, and deseeded

1 piece(s)

red chili, hulled, and deseeded

1 piece(s)

peperoncini, cored

1 piece(s)

onion, peeled, and cut into small cubes

1 piece(s)

garlic clove, peeled

1 branch(es)

rosemary

2 tbsp

tomato salsa

4 tbsp

olive oil

salt, pepper, smoked salt, Tabasco, soy sauce
Mustard mayonnaise

50 g

mayonnaise

25 g

Thomi mustard – light blue

25 g

Thomi Dijon mustard

5 g

Moutard de Meaux

5 g

wasabi paste

5 g

horseradish (jar)

1 piece(s)

lime (juice)

0.5 pinch

saffron

salt, pepper, Tabasco
Red wine onions

4 piece(s)

onions, finely sliced

50 g

Butter

2 Flaschen

red wine (not from a Tetra Pak)

1 branch(es)

rosemary

1 tbsp

veal jus

1 tbsp

aged balsamic

salt, pepper
Preparation
BBQ sauce

Fry the tomato, paprika, pepperoni, onions, and garlic together with the rosemary in olive oil.

Season to taste with smoked salt, table salt, pepper, Tabasco, and a little soy sauce.

Next, combine with the tomato salsa.

Mustard mayo

Combine all the ingredients in a bowl.

Pour into a spray bottle and chill.

Red wine onions

Sweat the onions in butter and deglaze with red wine.

Make sure the liquid covers the onions. Next, reduce the liquid until both bottles of red wine have been added and simmered down.

Finally, add a little veal jus and some aged balsamic vinegar.

Season with salt and pepper.

To serve the burger

Fry the approx. 150g burger patties in a griddle pan until cooked to your liking.

Important: After frying, give the meat time to rest. Leave to rest for five to ten minutes at 70°C in the oven with the door ajar.

While the meat is resting, place a slice of "Der scharfe Maxx" cheese onto each patty.

Slice open the burger buns and lightly toast them on the griddle pan. Next, spread the BBQ sauce over both halves of the bun.

Place the lettuce on the lower bun, then lay the burger patty on top.

Spoon 1 tbsp. of the red wine onions onto the patty.

Lay 1 slice of fried bacon on top of this.

Drizzle over the mustard mayo and top with the other half of the bun.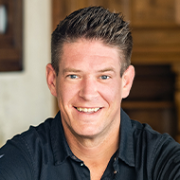 Marketing cookies necessary
Please accept the relevant cookie category to view this content