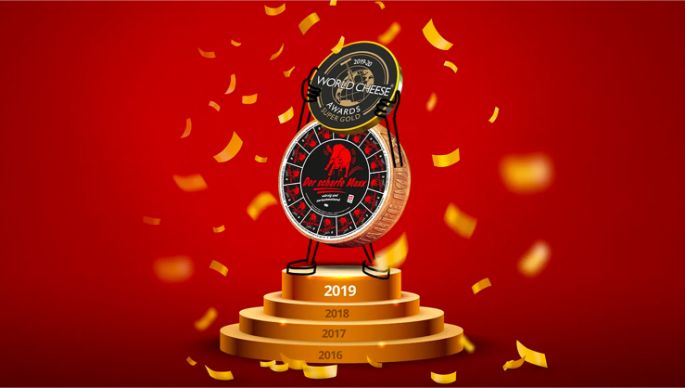 26.02.2020
After winning Gold three years in a row, "Der scharfe Maxx" came away with the top honor at this years World Cheese Awards – Super Gold. The tangy cult cheese from the Studer specialty cheesery convinced the expert jury with its incomparable taste.
A major global event spanning more than three decades, the World Cheese Awards bring together cheesemakers, retailers, buyers, consumers and food critics worldwide. The 32nd edition of the event took place in Bergamo, Italy and set a new record with 3804 cheeses submitted.
Tangy serial champion
"Der scharfe Maxx" evidently left the jury of the World Cheese Awards with a lasting impression: a product of the Studer specialty cheesery, the cult cheese won gold medals in 2016, 2017 and 2018, while 2019 saw "Der scharfe Maxx" singled out for the Super Gold title – making it one of the 84 best cheeses in the world.